Social-Emotional Learning
All Horizons programs prioritize social-emotional learning to create welcoming, inclusive spaces where all children can thrive.
Social-emotional learning (SEL) is "the process through which all young people and adults acquire and apply the knowledge, skills, and attitudes to develop healthy identities, manage emotions and achieve personal and collective goals, feel and show empathy for others, establish and maintain supportive relationships, and make responsible and caring decisions." SEL advances educational equity and excellence, and empowers young people and adults to contribute to just, healthy communities (CASEL, 2021). Learn more about how social-emotional learning supports educational equity.
Through Horizons National's partnership with the Yale Center for Emotional Intelligence, many Horizons teachers are trained with the tools to implement RULER, a systemic approach to SEL that aims to inform how leaders lead, teachers teach, students learn, and families support students. RULER is an acronym for the five skills of emotional intelligence: Recognizing, Understanding, Labeling, Expressing, Regulating.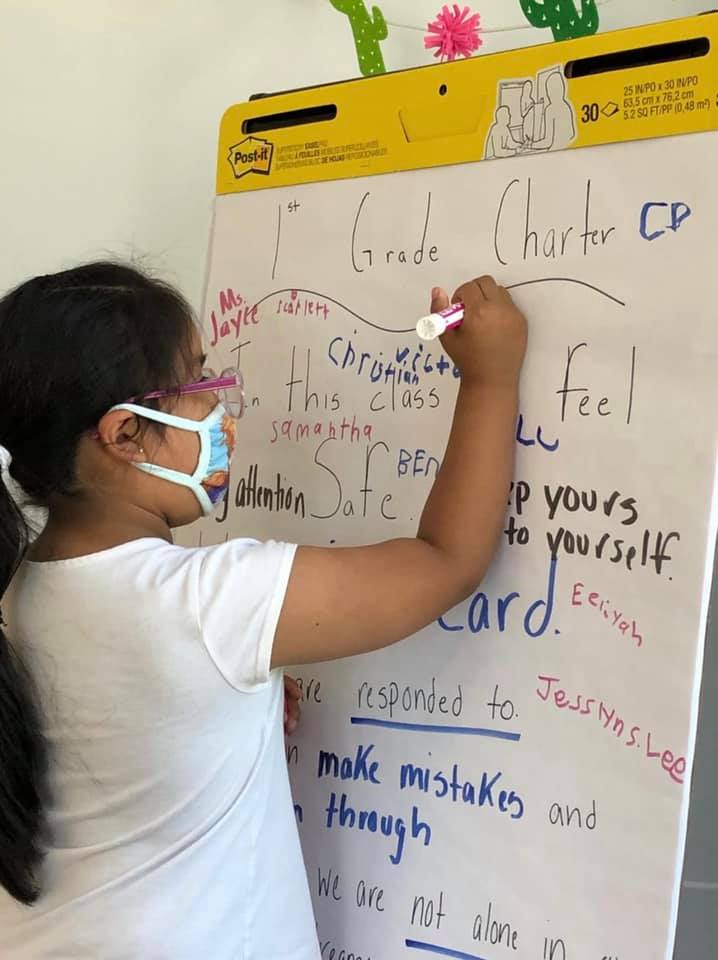 Following the RULER approach, Horizons sites infuse SEL into all areas of programming, with tools like the Mood Meter to help students identify and label their emotions, and Classroom or Program Charters to build and sustain positive emotional climates. SEL benefits both students and teachers by teaching social awareness, self-awareness, and self-management, as well as leading to more positive social behaviors and relationships, improved attitudes about the self and others, increased ability to manage stress, and increased academic performance.
My favorite part of SEL is getting to know my classmates better, and my teachers better. It's fun to have that connection, that we know that some things about us are the same, and some things are different. That's kind of like a life lesson that you learn at Horizons, even if you're just in kindergarten.

- student, Horizons at Sacred Heart University