Partner Benefits
Each Horizons program is a reflection of its host institution. Horizons programs are an extension of the institution's mission and can support equity, diversity, and inclusion goals and activities as well as provide meaningful engagement in student leadership and community involvement.
Host schools experience many benefits when they join the Horizons Network, including:
Expanded role and visibility in their community
Opportunities for alumni, donor, parent, and student engagement
Opportunities for educators from host schools and public schools to work together
Teacher training opportunities, and creative freedom to build and customize curriculum
Long-term sustainability of the Horizons program
Horizons National works with your school to customize the way the Horizons program is integrated into your learning community. Horizons programs often adopt school traditions and create their own "homes" on campus. While we provide support and resources along the way, Horizons programs are meant to be locally owned and operated to best serve the unique needs of your students, school, and community.
In a recent survey of Horizons host institutions: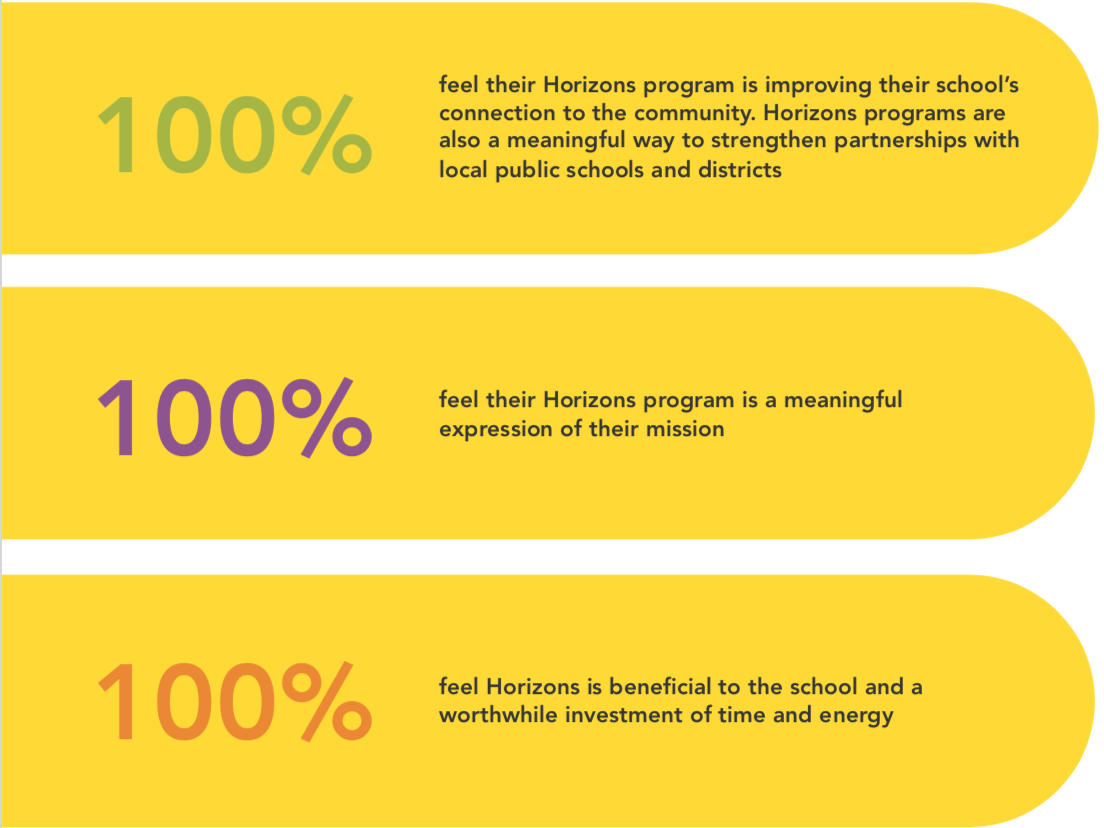 The fact that Horizons is a national program and a model which has a national organization behind it, gives it credibility. We started our program 20 years ago. Over that time, the Horizons Greater Washington board has diversified hugely and has representation from all different communities. What started very specific to Maret in our own community has truly expanded and broadened.

- Marjo Talbott, Head of School, Maret School, Washington, D.C.