Horizons' Community Series: Together in Action for Equity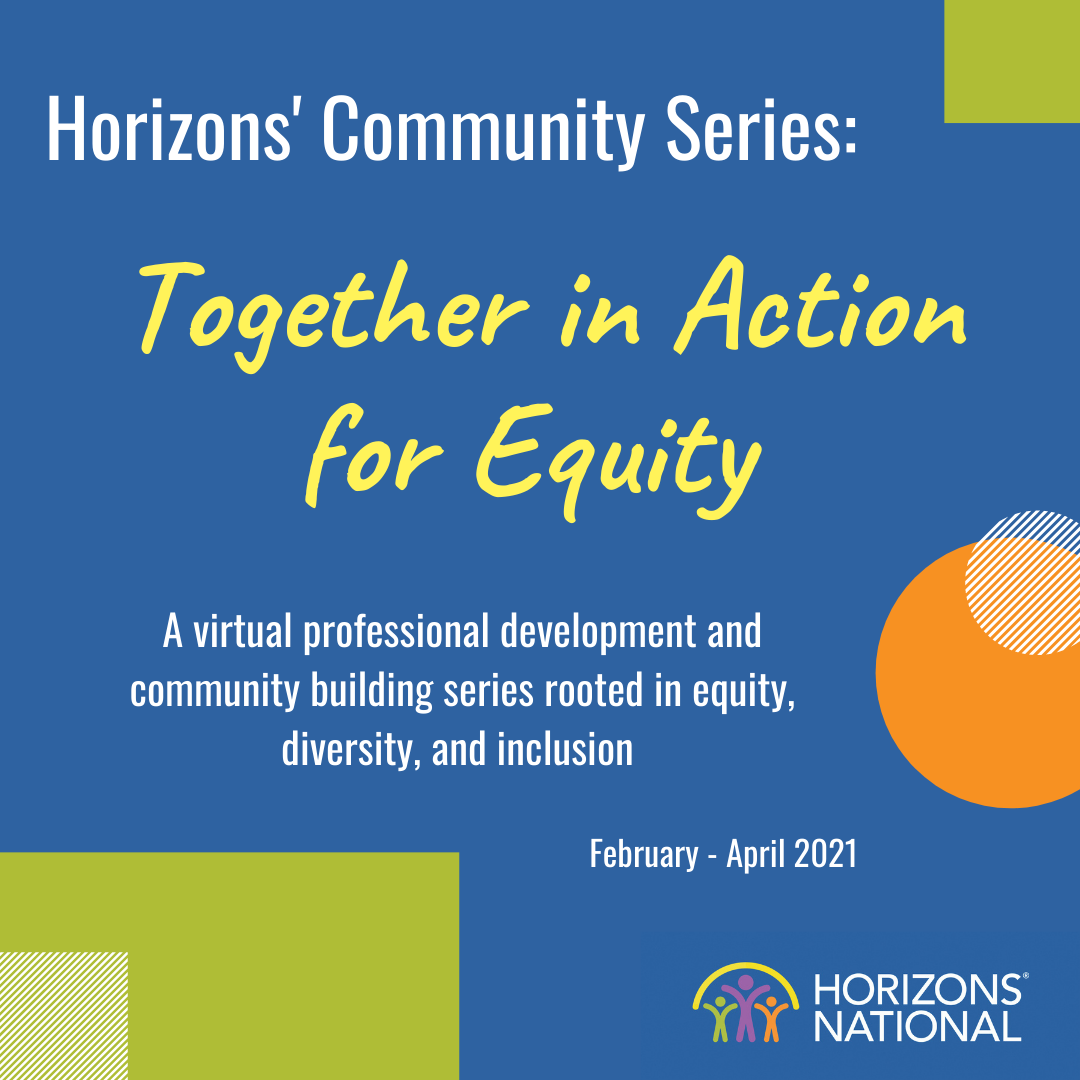 As with many events in these times, we have re-imagined our Horizons National Annual Conference in a virtual environment. This year, the professional development and community building that typically occurs during our Annual Conference will be held over a three-month period virtually through Zoom and our online learning platform, Lessonly. With a new online structure, flexible professional development offerings, and extended opportunities to learn, teach, and work together, we hope to make this year's Network connections accessible and engaging for the whole Horizons community.
Email events@horizonsnational.org if you are interested in learning more about the offerings in our Community Series.
We thank The Jeniam Foundation, Lessonly for Good, and the Scripps Family Fund for Education and the Arts for their generous support of this virtual professional development and community-building series.