Celebrating our Lyn McNaught Teacher Award Winners!
Posted on
Each year, Horizons National honors educators with the Lyn McNaught Teacher Award, recognizing those who have excelled in Horizons classrooms by providing exemplary opportunities for young people. In 2023, these remarkable educators brought whole-child centered, culturally responsive teaching to their students. They share a love of learning that inspires joyful classrooms, support of fellow educators, and a dedication to students and families that spans year after year.
We are proud to introduce our 2023 Lyn McNaught Teacher Award winners: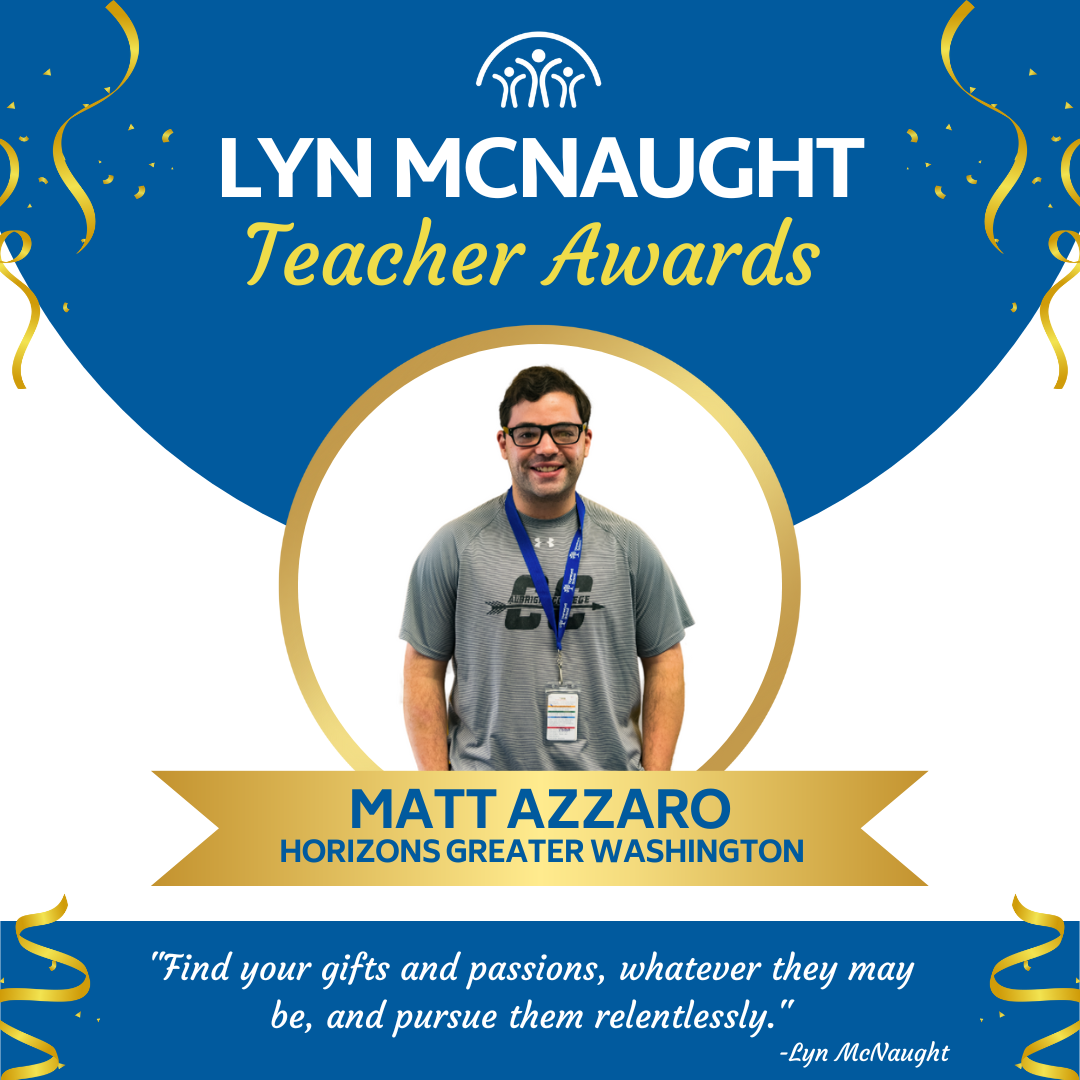 Matt Azzaro is a middle and high school teacher with Horizons Greater Washington (D.C.)!
"Matt first started working with Horizons in the summer of 2019. He had a job lined up for the fall and Horizons was his first real classroom experience. From day one, it was clear Matt was destined to be a teacher. Matt has a passion for his content area of R/LA and was able to create interesting lessons for each grade level he taught. To hear and see students reading and discussing literature, writing their own poems, and come into the office to share their work was truly inspiring. Matt works to create a classroom environment where each student is known. He caters his lessons to meet his students' needs. Students trust him and are always encouraged to take risks and view mistakes as learning opportunities.
Matt's investment in Horizons goes beyond just work in the summer. Last year, Matt helped run a Horizons tutoring program during the school year. This year, he will also be working as a teacher for our Horizons Saturday Academy, working with students over the course of six Saturdays this fall. Matt's passion for the program is evident and his impact on his students is long-lasting."
---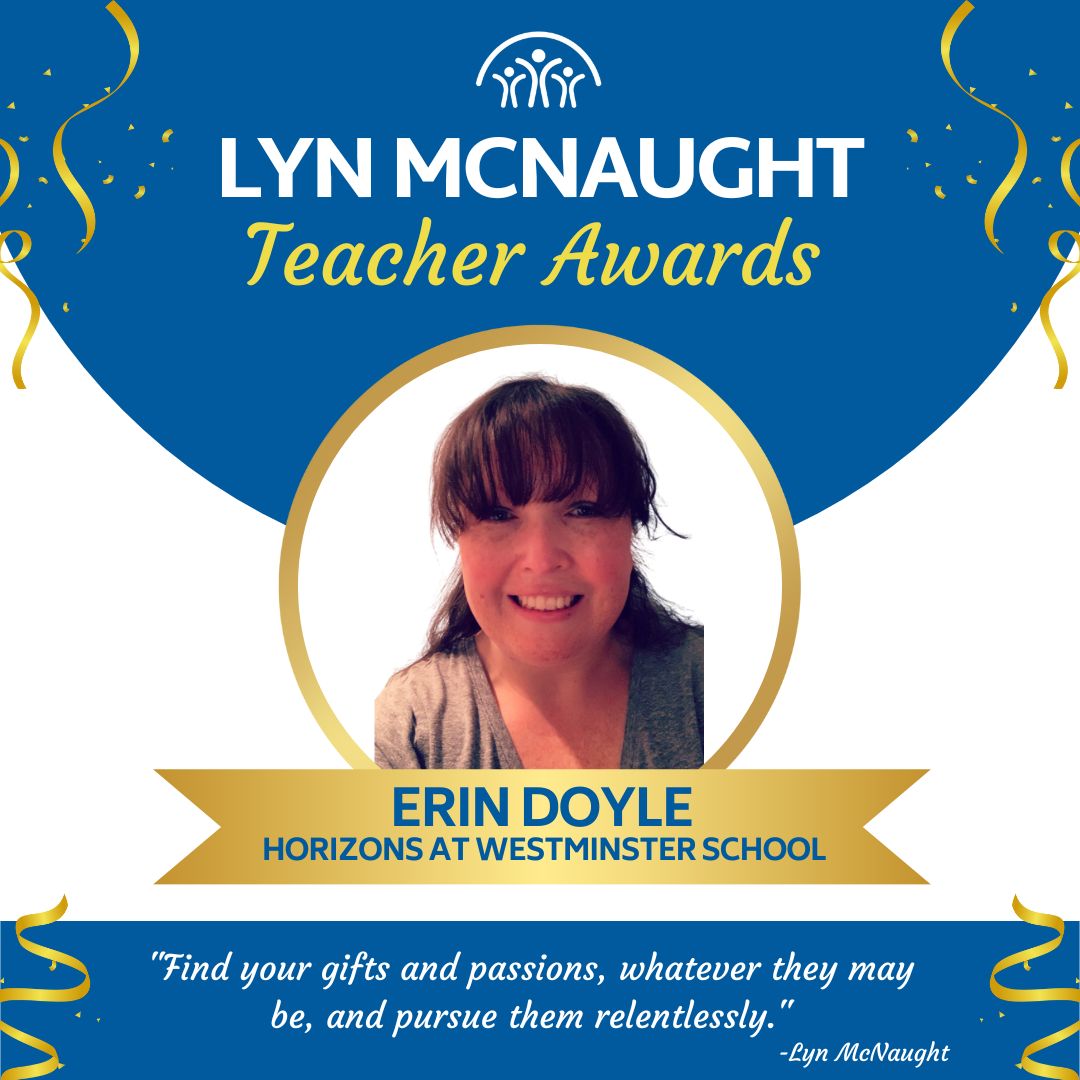 Erin Doyle is a Curriculum Consultant with Horizons at Westminster School (CT)!
"Erin Doyle has been with Horizons at Westminster from the very start. She helped us recruit families to enroll our inaugural class, and she served as our Reading Specialist that first summer (2018) before becoming a second grade teacher. This past year, Erin led our curricular work, creating a curriculum that addressed the Common Core, was responsive to teacher feedback, emphasized experiential learning, and was inlaid with a Social Emotional Learning program that focused on belonging.
During Summer 2022, in addition to implementing the new curriculum, she helped planned the days of orientation to create a shared culture of interconnectedness, open communication, and inclusion. Erin is committed to Horizons work and providing learning opportunities for young people from Hartford. Her care, passion, and incredible classroom skill are evident in all facets of the Horizons experience. Each summer, starting day one all the way to day 28, Erin never misses a beat. Without a doubt, Horizons at Westminster is a better place because of her."
---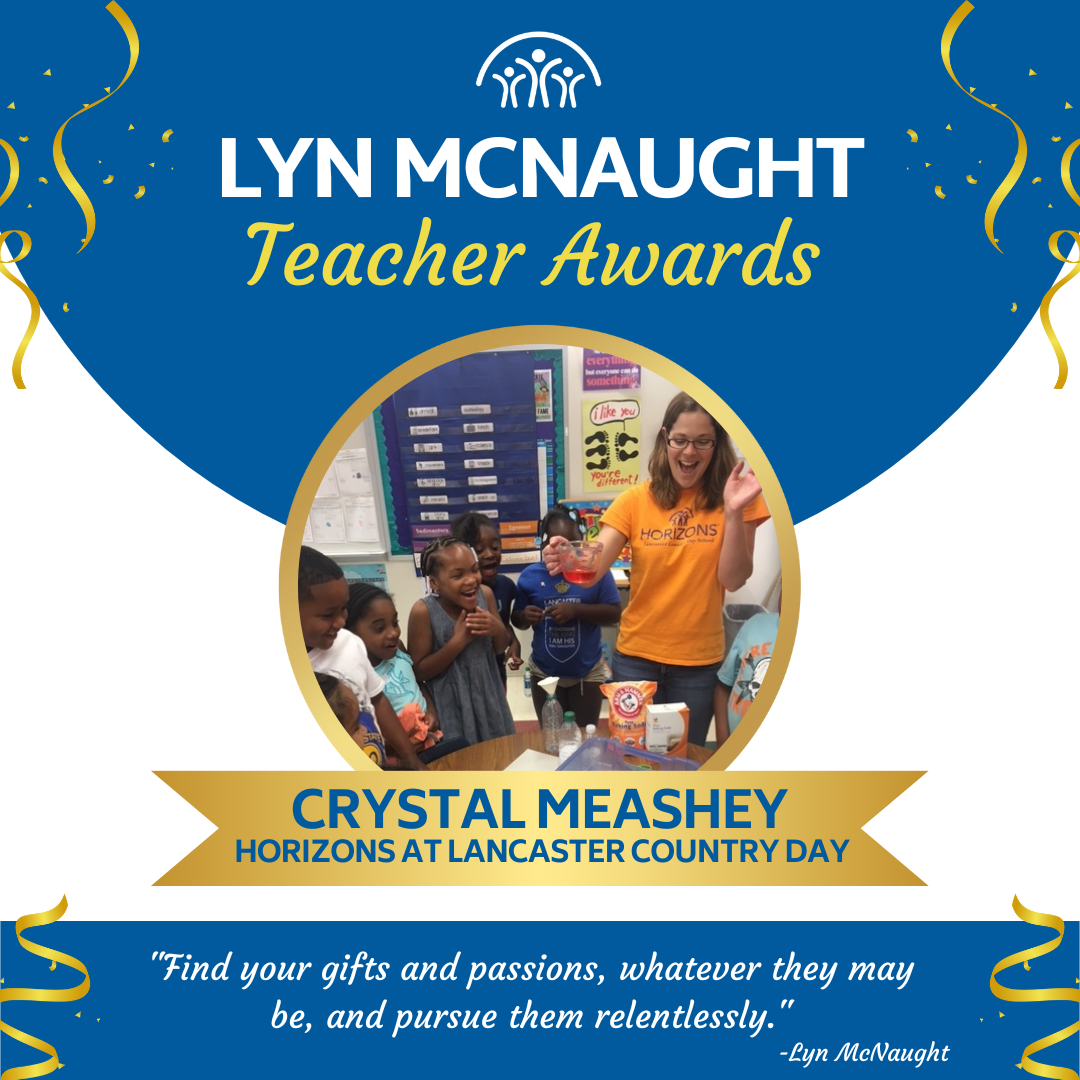 Crystal Meashey is a 6th grade teacher with Horizons at Lancaster Country Day School (PA)!
"Crystal Meashey is the most senior teacher at Horizons at Lancaster Country Day School. Her first summer was the summer of 2016 when she started with the new kindergarten cohort. She has spent every summer since with that cohort - now in 6th grade! Because of her long-term commitment to the program and her students, Mrs. Meashey has created impactful bonds with her students and their families. She deeply understands their learning styles and what motivates them as they have grown year after year. She understands their emotional needs and the support they need to succeed. She knows and happily meets them where they are to make each summer the best it can be.
Mrs. Meashey is also a mentor to our newer Horizons teachers. She routinely helps recruit new teachers to the program. She is committed to helping in every way possible. She helps with lesson planning and ideas, and classroom management, and models a calm and patient approach to working with our Horizons students. She is trusted by both the students and their families. She will do whatever it takes to make sure that her students come to Horizons ready to learn and supports them throughout the school year simply by showing up for them and checking in. Crystal Meashey is the epitome of a Horizons teacher."
---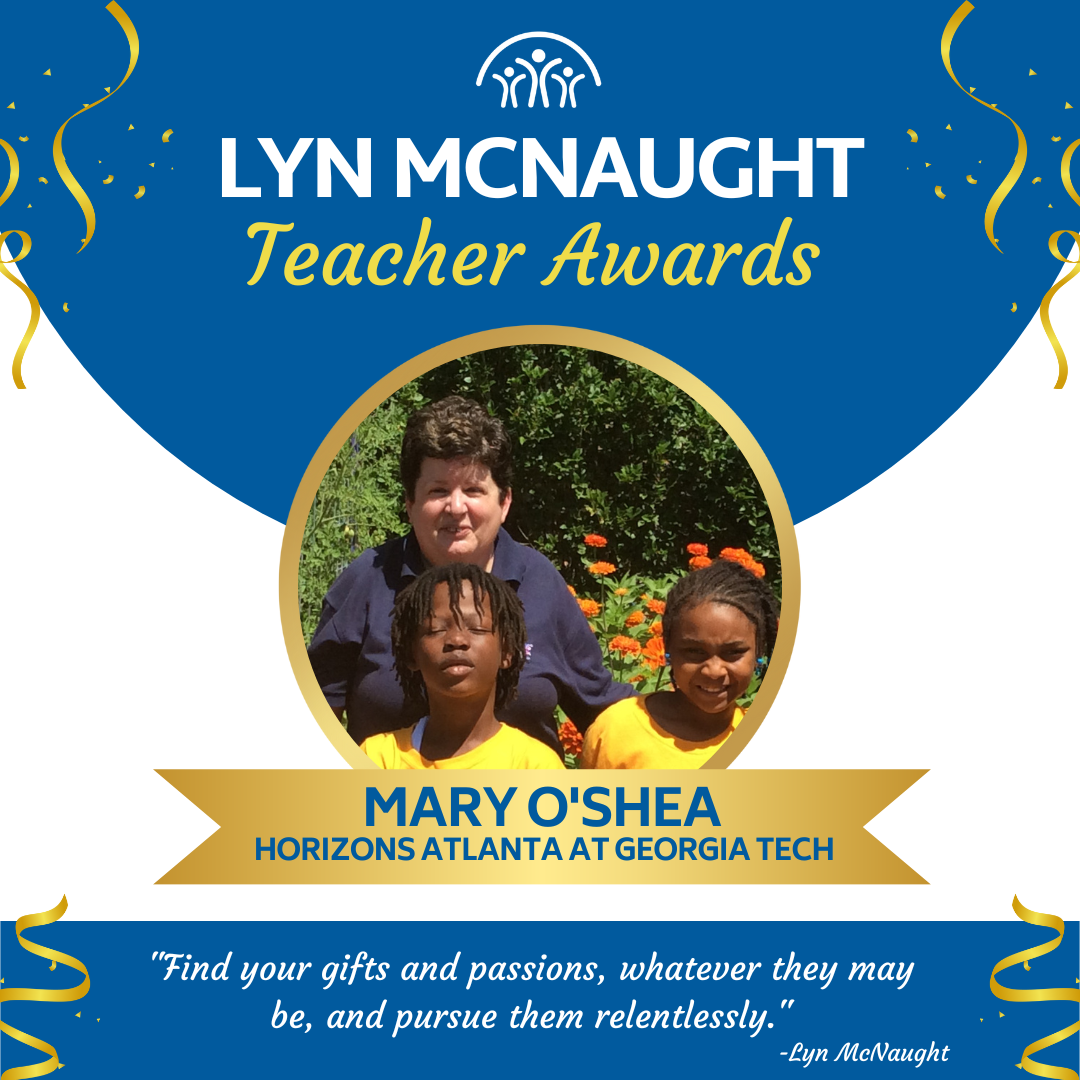 Mary O'Shea is a kindergarten teacher with Horizons Atlanta at Georgia Tech (GA)!
"Mary has taught almost every scholar in the Horizons program since our inception. Mary's class is the foundational class to help prepare our scholars for the many years they will spend with us. For many of the scholars, it's their first time with project-based learning, swimming, and navigating a large campus. Mary makes that transition to spending the summers at Georgia Tech seamless for our scholars. The scholars look to Mary for advance, knowledge, and character and she never lets them down.
Mary retired from teaching full-time in 2016. As a retiree, she continues to work with us every summer. She is always positive and sees the best in everyone she works with. The assistant teachers, many of whom are future teachers, learn so much from Mary. She always makes sure to recognize assistant teachers and provides plenty of opportunities for them to take the lead and grow in the profession. Many are better educators because of having spent a summer working alongside Mary."
Congratulations to all of our incredible educators, and THANK YOU for your dedication to students and Horizons' mission!
Back to Blog
---