Black Educator Blog Series - June 19
Posted on
Each Friday throughout Summer 2020, we'll be sharing the stories of Black educators who have worked to advance educational and racial equity. Today, we are highlighting Fannie Jackson Coppin and Kelly Miller.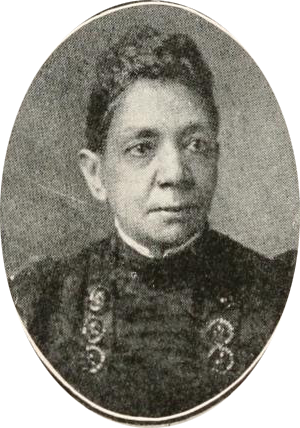 Fannie Jackson Coppin was the first Black woman to hold the title of school principal in the United States. She was born into enslavement in Washington, D.C. in 1837, and gained freedom when her aunt was able to purchase Fannie at age 12. Fannie attended Oberlin College, the first college to accept both black and female students, and there established a night school to educate freed slaves.
Once she graduated in 1865, Fannie became a high school teacher at the Institute for Colored Youth (ICY) in Philadelphia (now Cheyney University of Pennsylvania), teaching Greek, Latin, and mathematics. By 1869, Fannie had been appointed principal of the ICY. During her 37-year tenure, Fannie expanded the school's curriculum to include an Industrial Department, and created avenues for young women to excel. In addition to her work at ICY, Fannie founded homes for working women, and in her later years, became a missionary to counsel African woman in Cape Town, South Africa. Learn more about Fannie here.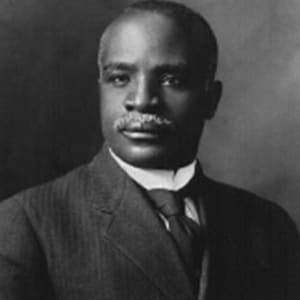 Kelly Miller was a mathematician, intellectual, and leading professor and dean of the College of Arts and Sciences at Howard University. Kelly was born in 1863 in South Carolina, and showed an aptitude for mathematics early on in his schooling. He was awarded a scholarship to Howard University, receiving a Bachelor of Science degree in 1886. In 1887, Kelly became the first Black student to be admitted to Johns Hopkins University, where he performed graduate work in mathematics, physics, and astronomy.
Kelly was appointed to the faculty of Howard University in 1990 to teach mathematics and sociology. He quickly became a major figure at the University, and was appointed Dean of the College of Arts and Sciences. During his tenure, Kelly modernized curriculum and added new courses in the natural and social sciences. He also contributed writing to many social science journals, as well as articles, newspaper columns, and essays on race, education, and democracy. Kelly retired from Howard University in 1934, but remained in high stature as a commentator on race relations and politics. Learn more about Kelly here.
---