Introducing Horizons' New Tagline!
Posted on
A tagline is one of many important brand elements that tells people what an organization does in just a few words. Often, taglines are created at the organization's Board of Directors or staff leadership level, leading to well-intentioned results that may not truly represent the people the organization exists to support. When it came time to update our tagline at Horizons National, we wanted to flip this process on its head, and ensure that the tagline we chose felt truly authentic to the students, families, and communities we partner with.
In an effort to capture as many voices as possible from across the Horizons Network, we created a short survey for our communities to share their input on what Horizons means to them, and the words and phrases they thought best represented their Horizons experience. Respondents answered questions like "If Horizons had a catch phrase, what would it be?" and "Why should everyone experience a summer at Horizons?" We were excited to receive nearly 100 responses from a variety of stakeholders including teachers and alumni, with almost 50% of responses from Horizons families!
"Horizons is a beautiful, inclusive program. Not only does Horizons help with academics, it helps a child as a whole. The connection you make with this program is like no other. Horizons = Family."

- Family, Horizons Albuquerque (NM)
"It's important that all children have access to academic and social [opportunities] during the summer no matter their socioeconomic background. I truly believe that Horizons has made a difference in closing some of the learning gaps that exist in many families like my own who don't have the ability to fund such activities throughout the summer."
- Family, Horizons at Dedham Country Day School (MA)
After all the input was gathered, the Horizons National Marketing team worked to narrow down the words, phrases, and common sentiments that respondents felt best represented Horizons. We came up with two final options and, to again ensure the final tagline was most authentic to those we support, created a ballot for the entire Horizons community to vote on their favorite tagline. Through both an online ballot and in-person voting during Horizons' Annual Conference, over 140 votes were collected from students, families, alumni, Directors, Board members, teachers, and partners. We are thrilled to share that the Horizons Network's new tagline is: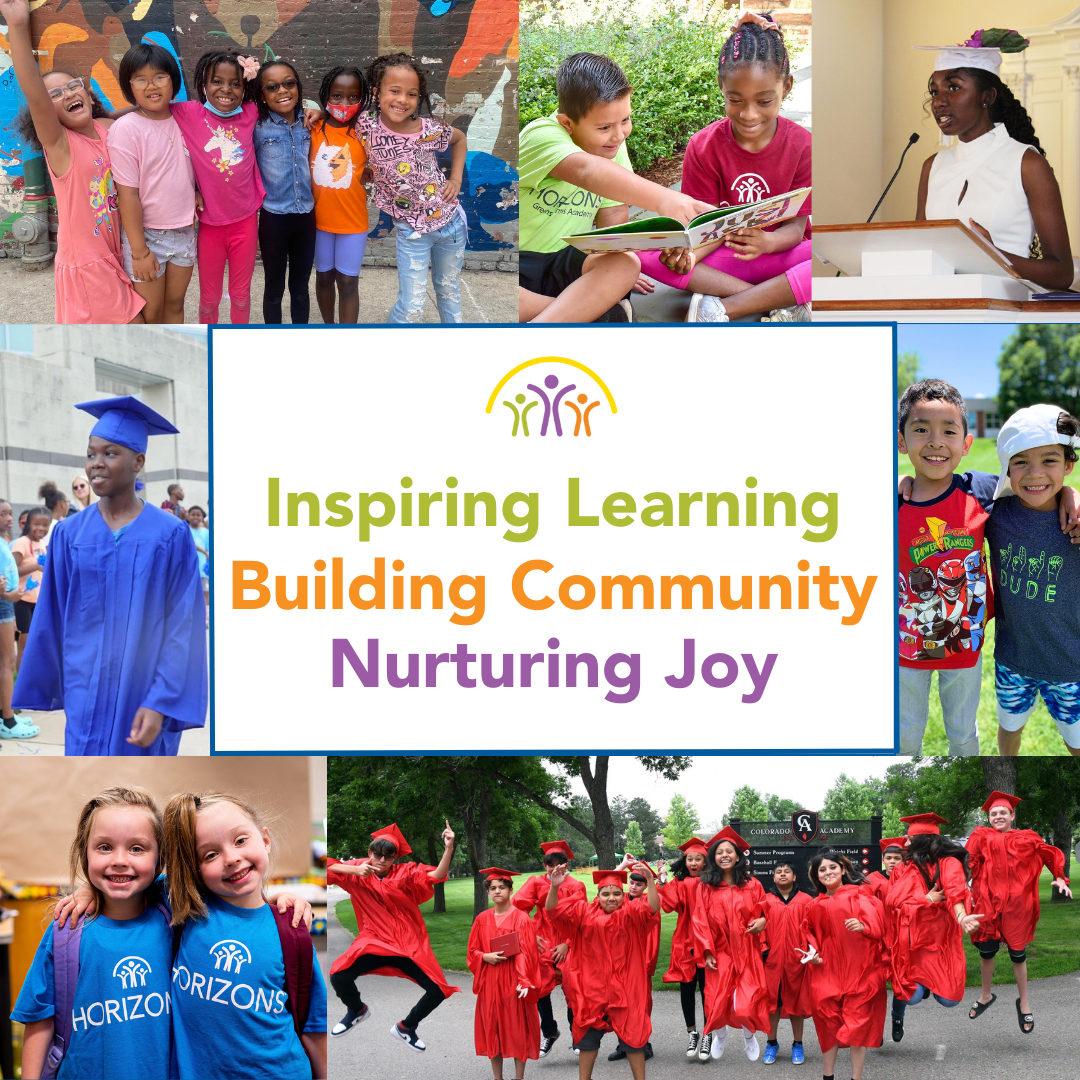 Over the coming weeks and months, we will be working with our Network to roll out the tagline in logo designs, marketing templates, and branded materials. We are so grateful to our Horizons community for participating in the process of creating a new tagline, and look forward to building this messaging into our upcoming activities!
Back to Blog
---