Celebrating an Incredible Horizons Summer
Posted on by Horizons National
After an unusual Summer 2020 and school year, we were inspired by the dedication of the Horizons community to bring students back to programs in-person, while also offering options for virtual and hybrid participation. A 9th grader from Horizons at New Canaan Country School said it best:
"I value the determination of the community. The Horizons community cared about us students so much that they put forth the utmost effort to coming here and setting up to provide us with the Horizons experience. Was it tough? Yes, but that didn't faze them because they cared about us getting here even with masks and all the protocols."
Check out the infographic below for a look at the impact of Summer 2021 across the Network!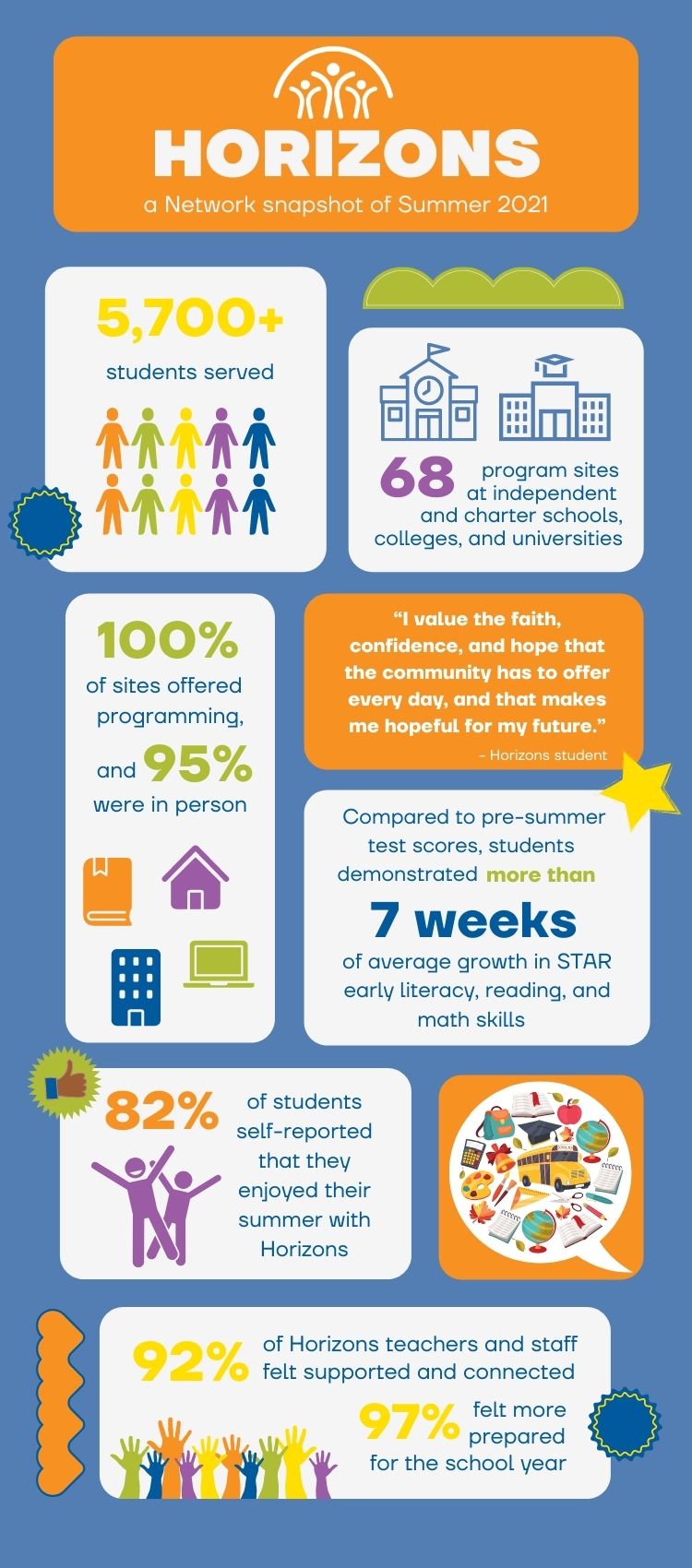 Back to Blog
---
---